Charitable Food Nutrition Index (CFNI)
Background
In 2020, Healthy Eating Research (HER) released its Nutrition Guidelines for the Charitable Food System. HER Guidelines ranks food based on the amount of saturated fat, sodium, and added sugars they contain using a color system (Green = Choose Often, Yellow = Chose Sometimes, Red = Choose Rarely). HER Guidelines only rank individual foods, and researchers saw a need for a tool that could assess the overall nutritional quality of an assortment of food within food banks and pantries. To serve this purpose, the Charitable Food Nutrition Index (CFNI) was developed and validated as a new tool.
How can the CFNI be used by charitable food agencies?
The CFNI can be applied at all levels of the charitable food system: a food ordered, procured, stocked, or distributed to clients. Agencies can use it in a number of ways:
To measure change in nutritional quality of food over time
To compare nutritional quality of food from different sources
To report changes in nutritional quality to stakeholders
As a tool for decision-makers (e.g., those placing food orders)
More information about the CFNI can be found in our two-page brief covering the validation and creation of the tool.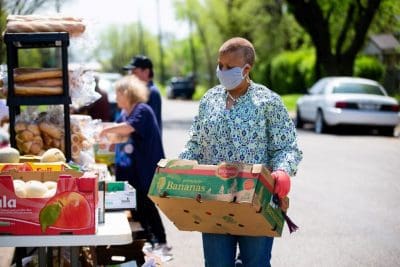 Contact
For any questions, please contact Caitlin Caspi, Director of Food Security Initiatives, at caitlin.caspi@uconn.edu.
Release: October 26th, 2022.
---
Accessing the CFNI